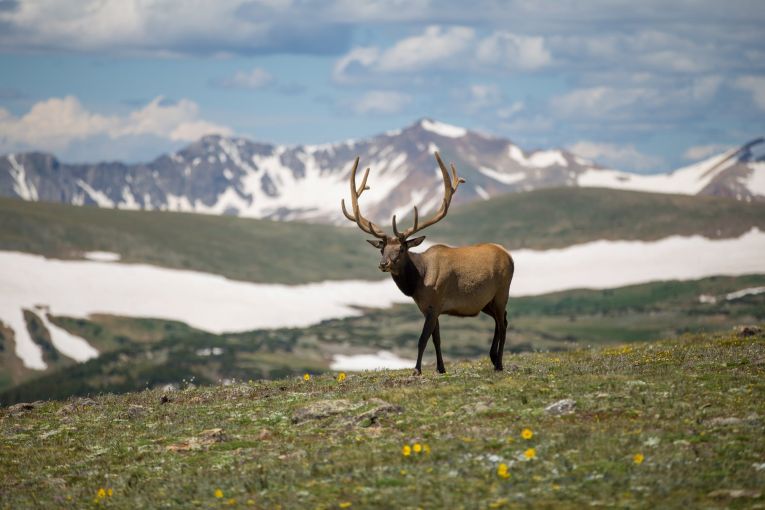 My family and I often go on late-season hunting trips, which is the best time to catch game in my area. As thrilling as it is, this time of the year comes with its own unique challenges. Staying warm is a big issue, but so is keeping comfortable. Here are the things I always pack to get the best out of late-season hunting outings:
1. Portable Heater for the Blind
Most hunters I know (myself included) take pop-up blinders with them on trips. The blinds offer excellent camouflage but do little to nothing to keep you warm. As we tend to stay motionless in the blind for hours waiting for game, staying warm is a particular challenge.
The easiest and most pain-free way to prevent hypothermia inside a blind is to use a heater. Buy a highly portable, propane-powered heater that could fit inside the blind with you. These usually work quietly, so you don't have to worry about the game being disturbed. During those cold months, a blind heater can be a lifesaver.
2. Heat Packs for Feet
We lose bodyweight mostly through our face, hands, and feet. But we tend to feel cold the most through feet. I used to wear layers of socks on hunting trips. Still, during the late season, even that wasn't enough. A friend recommended heat packs for feet, and now they are on the top of my late-season hunting list.
Heat packs for feet work the same way as those for your hands, except you don't really have to rub them. There are several ways you can insert the packs in your shoes. Some stick to socks to keep the whole foot warm. If these are uncomfortable when walking, you can use heat packs just for your toes. There are also heated insoles that feel heavenly on freezing nights.
3. Travel Flask
To keep the late-season cold away on hunting trips, I like to carry hot beverages with me. Of course, the main problem is keeping the drinks warm. No one wants to lug around boilers on a camping trip. I've found the solution for this with flasks.
A flask can keep water or beverages hot or cold for a longer time. The one I currently use, the Yeti Rambler, can keep hot drinks warm for around 6 hours. Consequently, I don't have to use fuel for heaters to boil water. It's useful in the summer too, as the flask keeps cold drinks chilled for up to a day.
Additionally, stainless steel flasks don't transfer toxins like BPA to your drinks the way certain plastic containers are known to do. Mine even has a magnetic cap that won't fall off. All in all, flasks are way more convenient and useful than regular plastic water bottles so I highly recommend keeping one or two in your backpack.
4. Versatile Knife
How many knives do you need to pack on a hunting trip? Just one, if you make the right choice. Go buy a highly versatile knife with a sawing edge that works for most tasks. Mine is great for setting up my tent, cutting through small pieces of wood, and also sawing through meat bones. Choose a rubber handle that's easy to grip even in freezing temperatures. Spend your money on a good knife as the cheaper products are difficult to use in low temperatures.
5. Heated Vest
On any outing in the cold, wearing layers of clothing should protect your midsection. As that's where our vital organs are, losing warmth from the midsection could put your life in serious danger. In addition to your usual winter clothing setup, invest in a heated vest. It comes highly recommended for those out hunting in extremely cold conditions way up north.
If you don't like the feel of a heated vest, then don't forget to insert heat packs in your regular vest. Make sure the external fabric is wind resistant and keeps moisture off your body.
6. Space Efficient Backpack
I used to think that carrying a large backpack was the best for packing everything I needed for a hunting outing. But it came with serious downsides. The larger backpacks put excessive strain on my shoulders and took up a lot of space inside the tent. I've since discovered that it's not the size that matters, but space efficiency.
Now I have a backpack that comes with a lot of pockets. It helps me keep things organized and also prevents me from packing anything too big or heavy. It's worthwhile to learn small tricks like how to fold clothes so there's more space inside your backpack for other things.
7. Power Bank
There was a time I went on hunts with zero electronic gadgets. Not anymore. I absolutely need my hunting apps to find good trails, track game, get weather warnings, and so on. The problem with constantly using GPS-enabled apps is that it drains my battery like a leaky reservoir. And it's not as if there are power outlets in the wild.
So now I always pack a high-capacity power bank with the rest of my hunting gear. It can store up to three full charges for my iPhone. It can also charge other small gadgets that use USB cables. If you are a hunter like me who depends on apps, a power bank is a must for your hunting backpack.
8. Thermal Cushion
I went on a hunt with my father a while ago, and in his old age, he had trouble sitting in the blind. So I got him a thermal cushion that makes sitting very comfortable. Not only did the cushion make it easier for him to stay seated still for a long time, it also kept him quite warm. Now I use one too. The heated cushion provides much-needed insulation on warm evenings and prevents my back from getting sore.
The above are the absolute essentials I take with me on hunting trips during the colder months. Hopefully, it will give you a better idea of what to carry to protect yourself from the cold and minimize discomfort during those long waits.