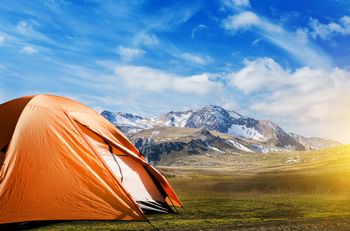 3 Essential Items to Bring When Camping In the Mountains
Few things beat the clean, fresh air in the mountains or the adrenaline rush of sleeping in the wild. However, it's a task that calls for proper preparation.
Whether you are an experienced or first time camper, you can never take packing for your adventure lightly.
Some items depend entirely on the campers needs such as books, outdoor stereos, and cameras, but some are so vital, that leaving them behind or having the wrong quality could destroy your entire experience.
Here are three items that are often overlooked, and yet are so important when camping in the mountains.
Sleeping Air Pad
You will need a good night's sleep to hike the mountain and this means having a comfortable and warm surface to lie down.
Air pads are an excellent option for camping in the mountains. They are used alongside a sleeping bag to provide sufficient padding and thermal insulation.
Sleeping air pads are light making them ideal for backpacking, and easy to set up. You can pump it with your breath in under three minutes.
Temperatures in the mountains drop severely at night. Get a sleeping air pad made with reflective material or added insulation which makes
it warm and ideal for the harsh weather conditions.
Rechargeable Camping Lantern
When it comes to your lighting needs, a rechargeable camping lantern is your best option. It contains a built-in LED that makes it bright, energy-efficient, and durable. You are sure of not ending up with a dead battery in the middle of the night. Besides, they are strong and capable of
withstanding falls, dust, and water.
A lantern is very important in your outdoor adventure for safety reasons. You can never know what is lurking in the mountains, and any unusual sounds you hear outside your tent should be checked. And of course, you and your hiking buddies will need adequate light for this.
You will also need a rechargeable camping lantern to provide light when cooking, eating, and every other activity that involves finding your way around the tent.
It should be easy to operate and light to carry. On a full charge, the lantern should last long and offer 360-degree coverage, as well as optional lighting modes to save on energy consumption when need be.
Folding Mountain Bike
Bike camping in the mountains is an awesome and exciting experience for riders. Even though you like to hike on foot, alternating with a mountain bike would enable you to relax and give your feet a break while still moving forward. But having the wrong bike can be a nightmare.
To comfortably ride on hills and mountains, you need a strong bike. A folding bike is portable, takes little space in your tent at night, and is large enough to handle tough terrain.
Choose a folding mountain bike that is easy to fold and unfold. The ease in use and portability, however, should not compromise the quality of your ride or safety. It should be comfortable and steady on all terrain.
It should be highly durable despite riding on rough roads and should have suspension to make bumpy rides smoother.
Additional Gear
Besides ensuring that you have proper lighting, a warm and comfortable place to sleep, and a smooth means of mobility, here are a few other things you should have with you in your backpack.
Light-weight Tent
Your tent should be light on your back but strong on the ground. You don't want it adding to the weight you have to carry around. Tents that are low-to-the-ground withstand strong winds better since there is less surface for the wind to push against.
Extra Stakes and Rope
The winds on the mountains will be stronger and more frequent compared to areas close to sea level. To avoid having a hard time, everything needs to be strongly secured, especially your tent. A tiny weakness in your set up faced by a strong wind can leave you without a shelter in the
middle of the night.
First-aid kit and Repair Materials
If it is your first time camping in the mountains, you are likely to make some wrong moves that result in damages on your tent, rips on your sleeping bag, or injuries on you. Have some repair materials with you. You should be aware of the signs of illnesses such as hypothermia, caused by cold temperatures, and how to carry out the treatment.
Trekking Poles
Trekking poles will make it easier for you to walk on rough terrain by providing rhythm and stability. It should be light considering that you will be lifting it with every step. The material should be strong enough to withstand pressure from your weight and on any kind of terrain you face.
Footwear
Hiking in the mountains is bound to be pretty tough. The combination of hilly terrain and the weight of your backpack are sure to make it rough on your feet. To avoid blisters and sore feet, you need proper footwear. Get breathable hiking boots that are well above the ankle and waterproof. They should be heavy duty, paired with quality hiking socks.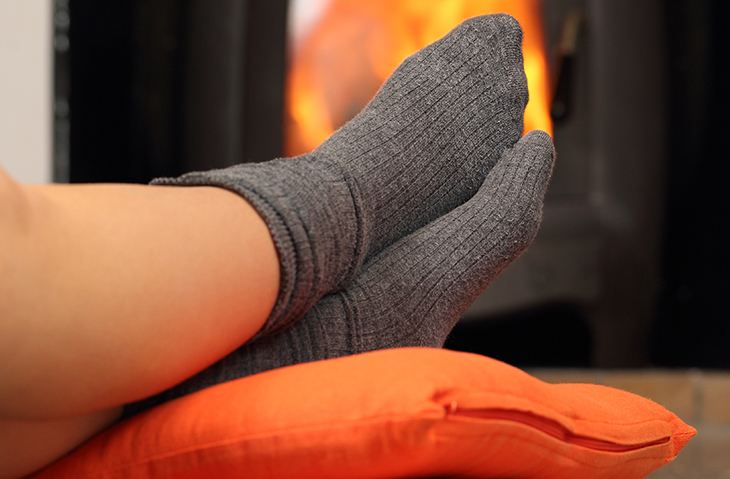 Water Purifier
As much as water from mountain streams may seem pure and risk-free, they could carry dangerous pathogens making it unsuitable for
consumption. Buying water at the start of your trail, on the other hand, is expensive and adds to your load. Carry a portable water purifier to make any water you come across drinkable. It should be capable of removing up to 99.9% of bacteria and viruses.
Bladder bag
With a water purifier at hand, you need a reservoir. It is important to stay well hydrated especially when camping in the mountains due to the changes in altitude. Get a bladder bag that can hold up to three liters. It should be leak-proof, and with a tightly fitting cover to prevent dirt from contaminating the water. Get one that is well insulated to maintain the water temperature despite any changes in climate.
In Conclusion
There are three questions you should always ask when packing your mountain camping gear:
Is it tough and durable?
Can it withstand climate change?
Is there a lighter option?
Ensure that you have a quality folding mountain bike, a rechargeable camping lantern, a sleeping air pad and all that is necessary to keep you warm, safe, and healthy. With these in your backpack, you can be sure to have the best time of your life.