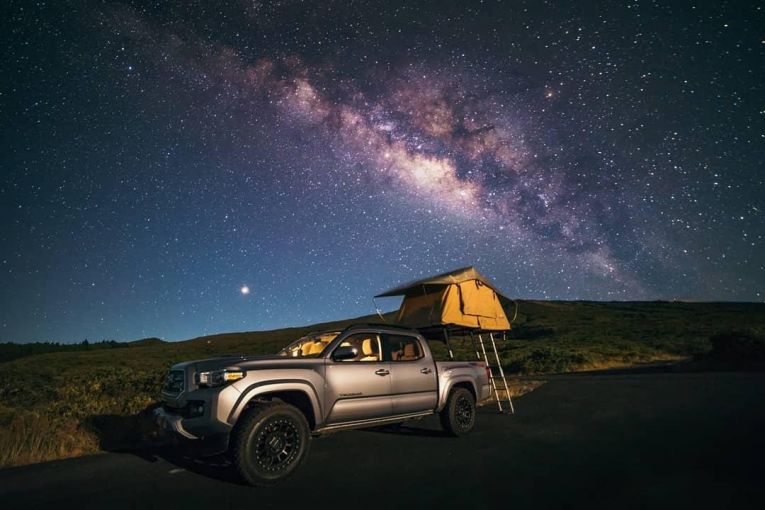 Best Camp Spots in Big Sur
The California coast has many of the state's most exhilarating images, but none offer the serenity quite like Big Sur. The region has become one of the world's beloved tourist destinations.
Instead of cruising through this near 90-mile stretch of natural beauty within a couple of hours, why not appreciate it to the fullest by pitching a tent? Explore the tranquil redwood forests, rugged Pacific coastline, and the steep Santa Lucia Mountains at a relaxed pace.

Not sure where to start your camping adventure in Big Sur? Here are seven spectacular locations we recommend to bring your camping gear. Reaching this fabled landscape takes roughly a 2.5-hour drive from San Francisco, so plan ahead. If you're flying into the area, considering storing your extra travel bags in SF so you can travel light the rest of the way.

1. Pfeiffer Big Sur State Park

Primarily based around Big Sur River, Pfeiffer Big Sur Campground is one of Big Sur's most popular campsites. There are 189 tent and RV sites, but it's not uncommon for them to be sold out months in advance.
Camping fees range from $35-$50 per night, and each campsite can have no more than eight occupants. If you hike or bike to the campground, you can stay a maximum of two consecutive nights for $5/night.
Hikers will have a field day trekking the numerous paths beside conifers, sycamores, and mighty redwoods. Don't end your trip without tackling the Pfeiffer Falls Trail, which meanders through the forest to a majestic 60-foot waterfall.

2. Julia Pfeiffer Burns State Park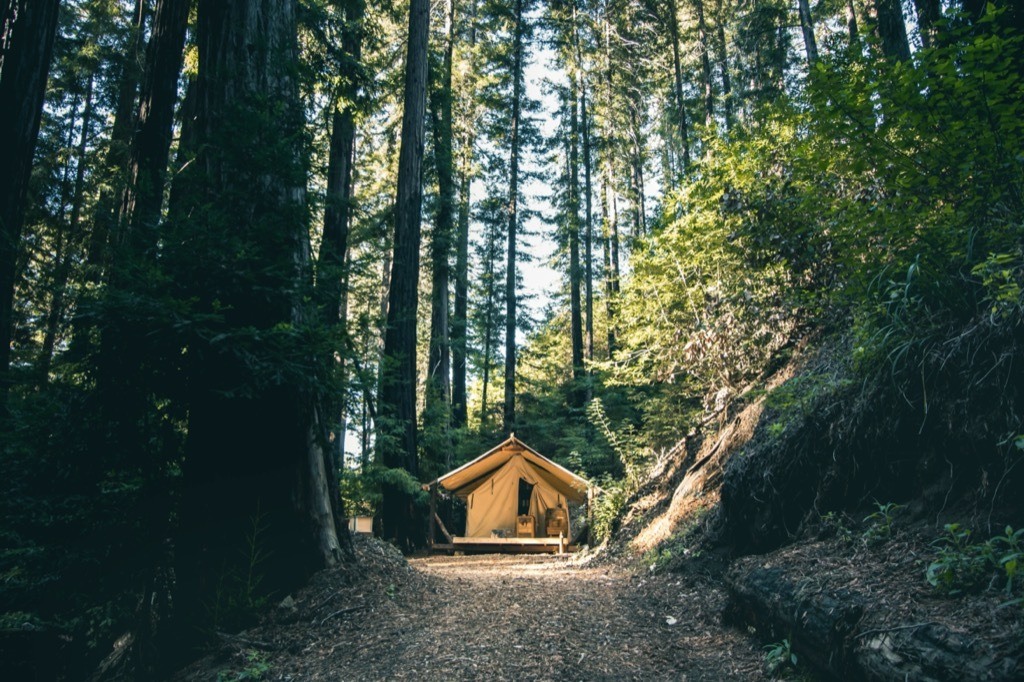 Camping inside Julia Pfeiffer Burns State Park is next to impossible, but securing a site here is a once in a lifetime opportunity. There are only two campsites in the park and both are usually booked months in advance.

Pitching a tent here will cost you $30/night and no vehicle access is allowed at the campsites. Both sites greet you with a stellar cliffside view where the sand meets the sea.

The panoramic views of the rugged Big Sur coastline are only a brisk walk from your campsite and the sound of the tumbling McWay Falls fills the airwaves.

And the added seclusion of the campsite makes this one of Big Sur's most sought-after outdoor experiences. By nightfall, you can listen to nocturnal creatures and the crashing ocean waves while stargazing into the heavens.

3. Kirk Creek Campground

Perched on a cliffside overlooking the Pacific Ocean, Kirk Creek Campground is a seaside utopia for beachgoers. Smell the salty ocean air while watching the waves crash against the sandy shores below.

Campsites sleep upwards of six people and cost $35/night. You can bring two extra campers but it will cost $10 extra per person each night. Hikers and bikers can camp for $5/night but must not have a vehicle upon their arrival.

Kirk Creek is ideal for families or anyone packing their schedule full of recreational activities. For a quick jaunt, follow the footpath from the campground to the nearest shoreline.

Hikers can trek the mountainous trails of Los Padres National Forest and beachgoers can gaze at the sea stacks just offshore at Sand Dollar Beach. The beach is a popular spot for swimming, fishing, and sunbathing, and you can even walk your dog.

4. Ventana Campground

Sleep in the shadows of redwoods while having all the needed amenities just a few minutes away. Ventana Campground is situated in a 40-acre redwood canyon, and you can have picnics amongst the ancient giants of this magical landscape.

Only tent camping is permitted, but there are general stores, delis, and restaurants nearby to stock up on supplies. Camping fees range from $85-$105 per night and the campgrounds have two bathhouses with water faucets close to each campsite.

Although the site is pricier than most Big Sur campgrounds, the facilities are well maintained and are in a convenient location just off Highway 1. Pfeiffer Big Sur State Park is just a couple miles away, and you'll be a short drive from beautiful hiking trails like Pfeiffer Falls Trail and Coast Ridge Trail.

5. Andrew Molera State Park

Campers get a more rustic experience in this undeveloped landscape within the northern section of Big Sur. There are 24 first-come, first-serve campsites that only allow hikers and bikers.

Since Andrew Molera State Park doesn't take reservations, this could be the ideal camping spot for a spur of the moment trip. Camping fees are $25/night and no more than four campers are allowed at each site.

You won't find anything fancy at the campgrounds but each site comes with a picnic table, fire ring and a place to store your food. Hikers and beachgoers will have numerous trails to explore that meander along the beach, meadows, and scenic bluffs.

Head down the Trail Camp Beach Trail just past the campground to find Cooper Cabin, the oldest structure in Big Sur dating back to the 1860s. The park also has some of the best Big Sur mountain biking trails and is a popular area for surfers.

6. Fernwood Campground and Resort

Camp in comfort within the dense redwood forest and watch the peaceful Big Sur River course through the campground. You'll have access to luxuries including hot showers, laundry facilities, and electric hookups.

Campsites cost between $70-$100 per night and allow no more than six campers at each site. RV camping is permitted for vehicles no longer than 30 feet, and each RV site includes water and electricity.

The campground has a general store, tavern, and a camping supply shop to provide anything you may have forgotten to pack for your trip. Find supplies such as sleeping bags, flashlights, cooking utensils, and maps.

Fernwood Resort sits adjacent to Pfeiffer Big Sur State Park and there are plenty of hiking trails that venture into the park from your campsite. Popular nearby hikes include Buzzard's Roost Trail, Pfeiffer Falls Trail, and Oak Grove Trail.

Nights are filled with entertainment at Fernwood as bands frequently play at the tavern throughout the year. You can find a list of upcoming performances on the calendar of events page.

7. Big Sur Campground & Cabins

Enjoy a wholesome family atmosphere in the coastal redwood forest at Big Sur Campground & Cabins. Fun-filled activities like inner tubing, hiking, sports, and sandy beaches are on site or just a few miles away.

Camping fees range from $65-$80 per night depending on your arrival date and if your party wants a spot by the river. No more than five campers are allowed per site and there is a $15/night fee if you bring an extra vehicle.

Find any camping supplies you may have forgotten at the camp store and cool off with an ice cream cone during the summer. The store also has rental equipment to keep every age group in your party entertained.

Spend your days relaxing on the Big Sur River, explore the nearby hiking trails, or discover the enormous sea stacks on Pfeiffer Beach.