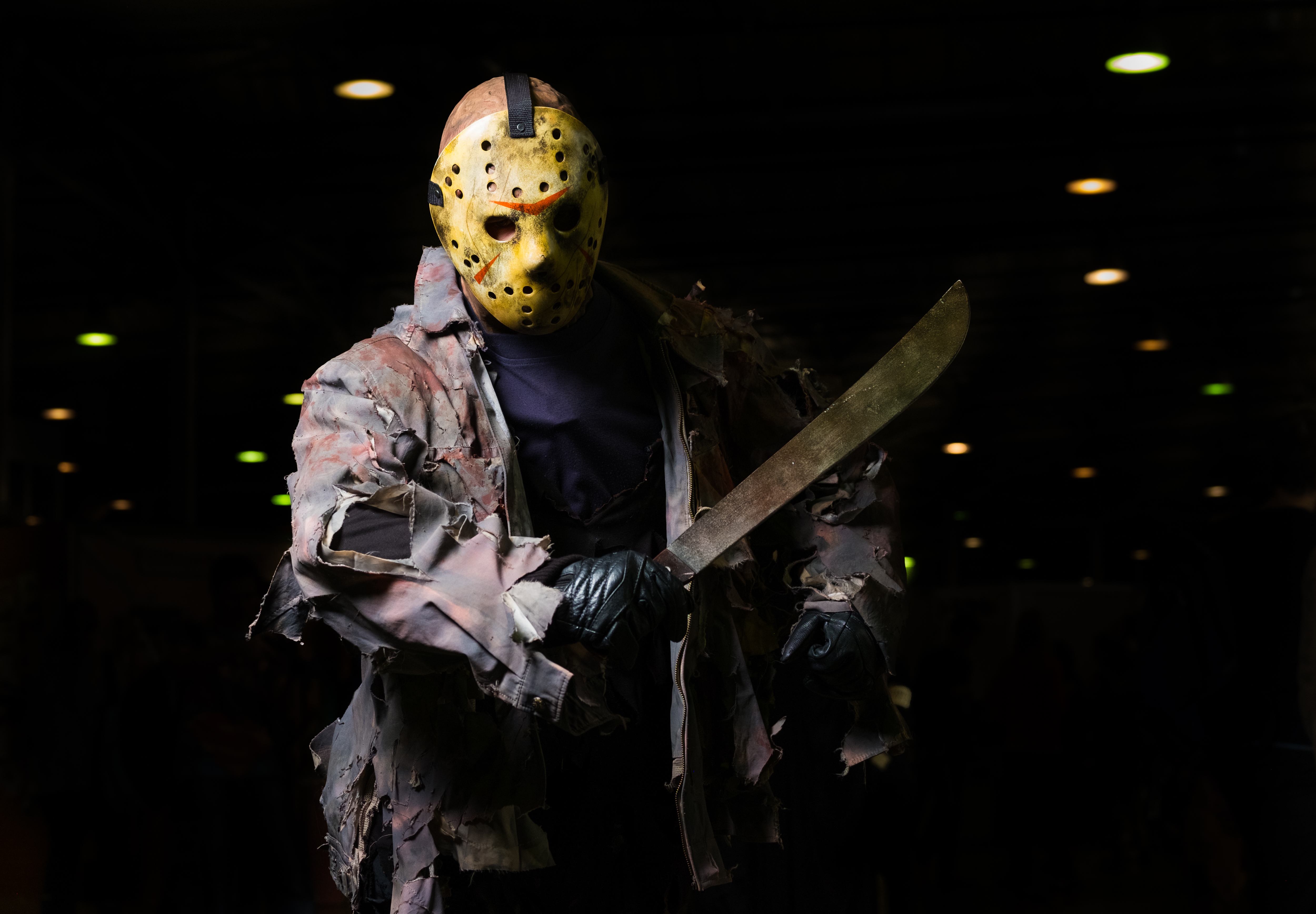 The Ultimate Guide to Find the Best Survival Machete in the Market
No matter where you are in the world, you will see machetes being used in more ways than one. Almost every culture has their kind of a machete, for cutting open fruits, cutting down plants, to chop animals and more.
More...
For whatever purpose, a machete has certain qualities that make it such a useful and compelling tool. Here, you will learn about what you should know and look for in the best survival machete.
Best Survival Machete in the Market
Survival Machetes​
| Product Name | Quality | Price | Our rate |
| --- | --- | --- | --- |
| | A | $$$ | |
| | A- | $$ | |
| | A- | $$ | |
| | B+ | $ | |
| | B+ | $ | |
**Below, you'll find our more detailed reviews, but you can also click the links above to see current prices or read customer reviews on Amazon.
Like I said, there are many different kinds of machetes, depending on the purpose and culture. However, those advertised as survival machetes are ones with multi-purpose features and functions.
They are great tools for hiking, hunting, trekking, and for other activities that may require survival skills.
A survival machete has more benefits and uses than just having a knife. You can use it to clear out weeds, grass, or branches, to hunt, and for situations where you might need to protect yourself.
There are no limits to its use. However, there are certain things you have to keep in mind, so you get the most out of it.​
What to consider when choosing a survival machete​
Blade Composition
When it comes to machetes and other sharp tools, the blade material is either stainless steel or carbon steel. Carbon steel is a stronger and cheaper material than stainless steel.
It has better edge retention quality, meaning it stays sharp longer than stainless steel. However, it is more prone to rust and requires regular oiling for maintenance.
On the other hand, stainless steel is easy to sharpen, but it will require frequent resharpening because it dulls quickly.
To address the issues of blades, there is now a high carbon stainless steel combination. It has the toughness of carbon steel with the anti-rust quality of stainless steel. Of course, with features like that, it's a more expensive option.​
Blade style​
Many people distinguish a machete by the shape or form of the blade. Again, the styles vary significantly among cultures and purposes. Some styles are better for cutting green vegetation, while others are better for chopping.
A survival machete is more of an all around design to help in both or any situation. It can also have a serrated back so it can saw through tough vegetation. For more info on blade styles, read this article on types of machetes.
​Handle
Machete handles come in different designs and materials. They can either be wooden, plastic, steel and even bone. Whatever the material, consider the comfort, durability, and safety it offers.
Another factor to consider with the handles is the style or design. There's quillon, D-ring, and crossguard. Quillon handles can prevent the hand from slipping from the handle to the blade, but it doesn't have knuckle protection.
D-Rings have the knuckle protection, but it might not fit all hands. The crossguard handle protects the hands from sliding to the blade and from being cut.To find the best handle, its best you try holding the machete yourself to have a feel of it.​
Weight and Length​
The blade length and overall length are important factors to consider. With a long machete, you can cut with a single swing.
However, it is harder to carry on the hip.Shorter ones are lighter and easier to move, but it will not give you the same swing power as a long one.​
Tang​
The tang is the extended part of the blade that connects to the handle. Most machetes have a tang that extends all the way to the end of the handle (full tang). Full tangs are better because of the kind of force a machete is used for.
Sheath​
Having a sheath reduces the risk of harm when you are taking the machete around. It also protects the blade from getting or exposure from environmental elements that can cause rust.
Look for a sheath that is sturdy, and that can resist moisture, especially when you're in a humid location.​
Brand​
Like it or not, the brand is very important to consider. It makes choosing easier when you know that the brand is reliable and are already known for their expertise.
When choosing between brands, you might want to take a look a the kind of warranty they offer.​
Top 5 Survival Machetes Review​
| Product Name | Quality | Price | Our rate |
| --- | --- | --- | --- |
| | A | $$$ | |
| | A- | $$ | |
| | A- | $$ | |
| | B+ | $ | |
| | B+ | $ | |
**Below, you'll find our more detailed reviews, but you can also click the links above to see current prices or read customer reviews on Amazon.
Condor Tool and Knife company are another leading company in the knife and tool industry.
From quality swords to military knives, to household cutlery, they are one of the best in the world. In the machete category, one of their best product is the Golok Machete.
Among all the options, the Condor Golok Machete is a hard one to top. From the looks itself, you know it is top-notch quality.
But even more than the looks, it has high-quality carbon steel with an epoxy black powder coating and a hardwood handle. It's very durable and great for both chopping and slicing.
The blade is around 14 inches, and together with the handle, it has a total length of 21 inches. It weighs 1.75 pounds and comes with a leather sheath.
Best for: Jungle use, camping, survival
Pros:

Cons:

The strong blade that holds an edge very well. It's also easy to sharpen.
A lot of power from a single swing.
Lightweight construction.
Durable and comfortable hardwood handles. They absorb impact very well too.
Great quality leather sheath.
It does not get stuck easily.

Because of the size, it's not easy to carry around.
Most expensive among the others, but its quality is one of the best.
Kabar has been in the knife making industry for over a century, and their products don't disappoint. If you are looking for a machete that looks great and performs well, you should consider the Kabar Kukri.
A kukri blade shape originates from the Nepali design which was both a tool and a weapon.
The Kabar Kukri has a 20-degree edge angle and a blade length of around 11.5 inches. The blade is a 1085 carbon steel while the handle is a Kraton G.
Overall, the machete has a length of 18 inches and weighs around 1.7 pounds. The machete comes with a leather and Cordura sheath.
Best for: Frequent camping, backcountry use.
Pros:

Cons:

The blade is very durable; It is sharp and doesn't dull quickly.
The handle has a non-slip grip. The handle design also prevents
Looks great and feels great too. The weight is just right.
It's easy to strap to your body for when you are traveling

The diameter of the handle is small for some people.
The Ontario Knife Company is another great company in the knife industry.
They haven't been around as long as Gerber or Kabar, but even then, they are gaining the trust of the consumers. If you take a look at the 8335 SP8 Machete, you will see that they are top quality too.
The Ontario 8335 SP8 Machete has a 1095 Carbon steel blade with 10 inches of plain edge blade. It is one of the best ones for chopping, and it also has a saw on the opposite edge.
The full tang blade ensures that it will hold together very well and the Kraton handles ensure a nice non-slip grip. This machete is a great option for campers and backpackers who are looking to save on space and weight.
It' has a very portable and easy to carry design.
Best for: Chopping; rescue purposes​
Pros:

Cons:

Great compact and portable design. It's very easy to carry around or wear.
It has a very durable blade, and an excellent quality sheath protects it.
Doesn't dull quickly, even when using it to chop wood. When it does get dull, it's easy to sharpen.
Multi-functional feature with a saw on the opposite end of the blade.

The saw edge has a tendency of getting stuck into the wood.
It cannot pierce because of a square tip end.
Gerber Gear is one of the best innovators of knives and tools out there, including machetes. The Gerber Gator Machete is one of the best-selling machetes in the market.
It has a high carbon steel blade that is 18 inches long, with 15 inches of fine cutting edge. The spine of the blade is serrated and acts as a saw.
The overall length of the machete is 25.7 inches, and it has a weight of 1.12 pounds. If you find that too long for your needs, there is a junior size version which is better for back-country travel.
Whichever size you go for the machete will come with a nylon sheath for safe carry.
Best for: Survival and gardening​
Pros:

Cons:

Multi-purpose feature from the two kinds of blades.
Very affordable, coming at less than 20 dollars.
You can choose from two sizes - full size or junior.
Cuts well but will need frequent sharpening.

Not as high as expected. It's prone to dents and dulling.
The serrated blade does not cut as well as expected, but it's great for soft wood and garden purposes
We already know that Gerber Gears is a brand to look out for. To go even further with their innovations, they worked with Bear Grylls, a master of the outdoors, to design something that's got us interested.
The Gerber Bear Grylls Parang Machete is a great option for survivalists and outdoor enthusiasts.
A parang machete design originates from Indonesia, meant for cutting through branches, vines, and other things in the jungle. It has a high carbon steel blade with a full tang construction, with a 13.5 inches long blade.
It has an overall length of 19.5 inches, and it only weighs about 1.2 pounds The Gerber Bear Grylls Parang Machete comes with a lanyard cord and a nylon sheath.
Best for: Occasional camping or backpacking​
Pros:

Cons:

High-quality blade material at a very affordable cost
It's lightweight.
Non-slip rubber grips on handles
Corrosion resistant blade and mildew resistant sheath
Compact design ideal for camping, backpacking, hiking.

The thickness of the blade is not ideal for splitting wood.
Conclusion
The best survival machete is not the same for everyone because we all have different preferences.
However, the factors that count are mainly the blade quality and performance, and the durability. It has to make work outdoors easy, so you can not only survive but thrive.
If you are looking for a cheap machete that's pretty decent, you can opt for a Gerber Machete. The Bear Grylls Parang is great for backpacking since it is small, while the Gator Machete is generally for survival in most situations.
The Ontario Machete is the best for chopping, while the Kabar Kukri is the best option for frequent campers and backpackers.
For survival, whether outdoors or during a hypothetical zombie apocalypse, the Condor Golok Machete is the way to go. It has the best blade quality, great length, and overall, performs the best.​