Camping In Hana Maui
Hawaii is known for many things. Spectacular beauty, luxurious resorts wonderful beaches and some of the clearest, most magnificent waters on the face of the planet. However, people tend to visit this island paradise and stick to the rulebook. Go to a resort and simply kick back with a cocktail.
But there is a hidden side to this string of islands. And that is Maui. Not the most popular stop for cruise ships that tend to focus on the 'Big Island' – but a complete paradise. Wonderful soaring cliffs and deep valleys where waterfalls cascade into the depths of forests so green it makes one wonder about why one would vacation anywhere else.
Given that Maui's natural wonders are so well documented, one would wonder why people do not take the opportunity to explore more – and to spend some time overnighting in the natural splendor that is Hawaii? And Maui in particular.
But what is the best way to really get under the natural skin of this magnificent island?
That must be a camping trip – and where better than Hana. Hana Hawaii is possible one of the best camping spots in the world. Hana can be found on Maui's eastern coastline. It is a rugged ribbon of coastline boasts some of the most wonderful views to be had anywhere on the island chain.
For those who want to seize the opportunity to camp, this part of Maui is filled with opportunity.
Take for instance the wonderful Waianapanapa State Park. The road is long forgotten, and the heavens are filled with stars. This rocky and volcanic pace is the perfect place to experience primeval Hawaii. The trail is one of the oldest in Hawaii, and there is a good reason that it remains so popular with both day hikers and campers. The views are simply spectacular.
Maui boasts 2.5 million annual tourists – but there might be a secret spot that is reserved for campers. Haleakala National Park is the place for those who want to pitch a tent and wonder at the clean air that allows the stars to shine so brightly they make a mockery of camp light. Campers here are isolated from the swarm of tourists that make Hawaii their destination of choice. There is natural wonder here and the clear skies are only a part of it. The wonderful pants and flowers make every hike a dream.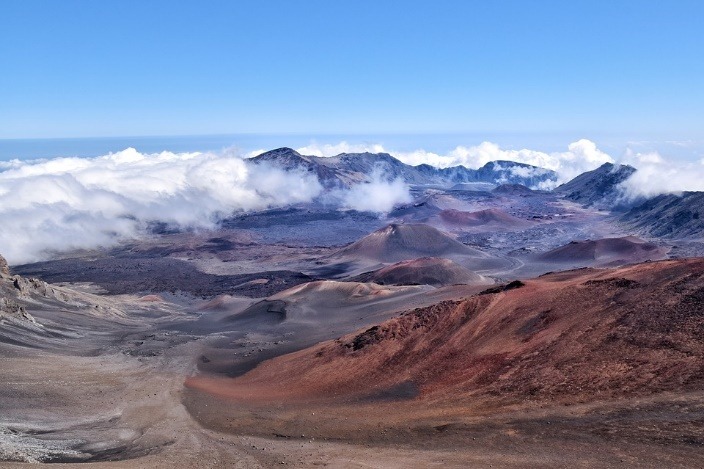 For those who want to follow the road to Hana there is course Polihale State Park. Here sparkling waters and wonderful beaches await the camper. For those who really want to explore a four-wheel drive vehicle is the way to do it. Fishing is the name of the game here – but secluded spots are easy to find. An ideal romantic breakaway. And if that is not enough of an inducement, there are walking trails aplenty – and the views over the ocean are spectacular. There are many great options for camping rentals on Maui. From renting cabins at Haleakala National Park, renting tents with camping gear, to renting vehicles equipped with rooftop tents with all the camping gear you need. Maui has an epic camping adventure awaiting you.
Try out some of these options for Hana camping – you will be glad you did.