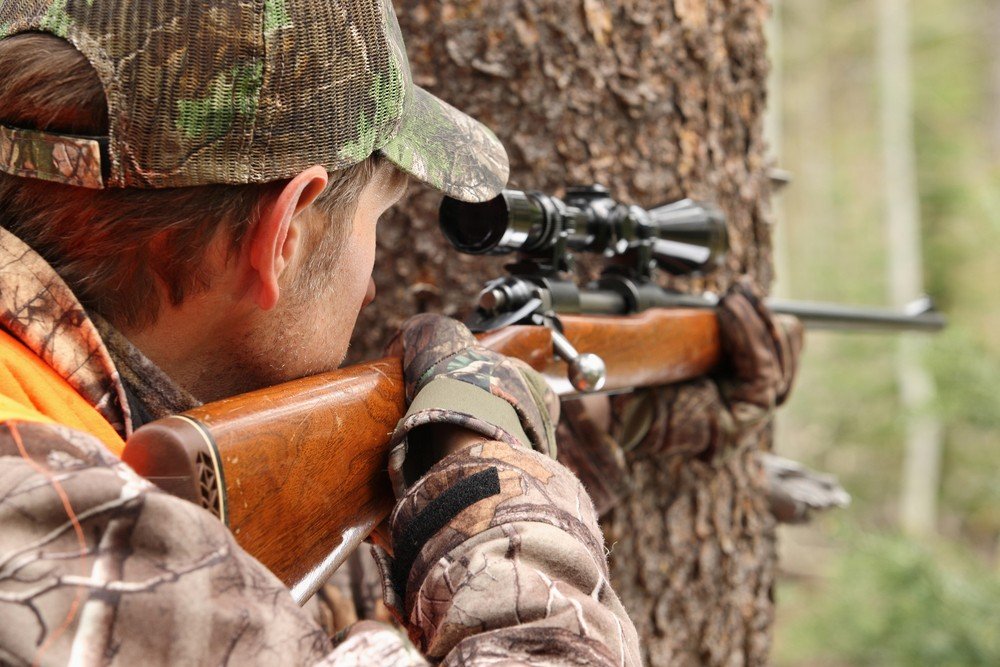 Must-Haves on Your Deer Hunting Gear List
November is almost here, a time and season to embark on deer hunting trips. If you are looking for healthy sources of animal protein, deer meat is one of them. Besides, the unique experience that comes with deer hunting can be rewarding. So, to accomplish on-target, swift and humane kill, you should pay attention to the must-haves on your deer hunting gear list.
But, before reviewing the best items you should have in your deer hunting list, it's important to mention the necessity of obtaining the essential permits from the DEC – Department of Environmental Conservation or other applicable hunting regulatory bodies. You should visit the regulatory body's website to get the necessary information you would need for deer hunting, such as the following;
The duration of the deer season – usually grouped into weapon class; a season is for guns, while the other season is for archery weapon — bow and arrow et cetera
The kind of deer a hunter can tag
The number of deer you can tag as a hunter
Safety regulations, including hunting hours and clothing essentials
Here are essentials you should have in your deer hunting gear list;
#1: Firearm or Archery Equipment
As mentioned earlier, deer hunting season is grouped into weapon class — the period where you employ guns such as rifle and shotguns, and the other season that requires archery equipment such as bows and arrows. So, it's all left for you to choose your preferred season— it depends on your skill level as well as personal preference.Regardless of your weapon of choice, hitting your target while hunting depends mostly on how well you can focus with your weapon, and how good you are at keeping it stabilized while shooting.
Those who prefer firearms should be sure to include the following in their deer hunting equipment list:
The firearm itself — a rifle or shotgun.
A secure gun case to carry your gun safely
Ammo –buckshot would be necessary when you engage a shotgun for hunting
#2: Ground Blind
Another essential item you should take with you for deer hunting is the ground blind. In this case, you should not forget to bring the hunter orange blind cap. In most states, a deer hunter is required to use a blind that features blaze orange (not less than 1442") and can be seen from every direction. The essence is to enableother huntersto see the blind, yet you are concealed by the camo so that you won't be visible to the deer.
#3: Tree Hunting Stand
You desire to catch a better view of your hunting terrain, don't you? Then you need a tree hunting stand when hunting a deer. This gear will enable you to tower above the sight level of a deer. It is left for you to decide on your preferred type of tree stand as a hunter. You will need a hunter safety harness along with your tree stand.
#4: Binoculars
If you are a regular hunter, you already know there's a lot of waiting to do, hoping that a game will show up. This is when you need a pair of good-functioning binoculars so that you can spot the deer long before they are in range.
#5: Hunting Knives
Hunting knives are useful in many ways while you're in the woods hunting. These include cutting down small branches of trees for the blind or tree stand. The more sophisticated hunting knives come with more components that include can opener and other elements you would find useful as a hunter.
#6: A Range Finder
With the range finder, the chances of missing your shot when it's time to hunt down a dear are slight. So, you should highly consider the range finder as one of the most essential gears to include in your deer hunting kit.
#7: Deer Drags
You need some aid to take the deer you've hunted down to your vehicle or camp. This is where the deer bags come handy and useful. You will need a harness to enable you to drag your game from the rear while facing forward.
#8: Pack the Right Clothing
Also, what you wear for deer hunting is very essential. In terms of dealing with your fellow hunters, sitting for a long time or trying to blend in, deciding on the right clothing is a crucial step. Therefore, here are the standard features of deer hunting clothing items;
Orange: You need to find out the amount of orange that you have to wear for deer hunting. So, check the state regulations
Camouflage: To look cool and also blend in, you need camo to complement/complete your outfit.
Hunting Boots: In this case, the waterproof options are great. The boot should alsofeature Thinsulate to help make your feet stay warm.
Finally, ifyou decide to take a step further in equipping your deer hunting gear kit, you should consider bringing optics — aiming becomes easier with rifle scopes. A game camera is also another option to up your deer hunting, especially when you are hunting on your property. The camera will help you spot where the deer gravitate to.
Are you interested to know the top bow for hunting especially if you're a beginner, visit ShootingBow.com.