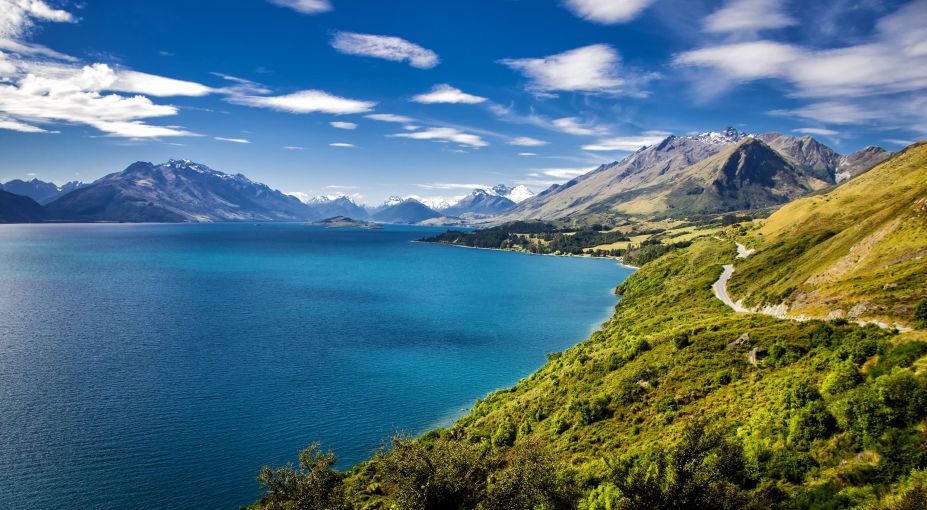 The Country's Top Amusement Parks for Teens
If you're traveling with teens, it can be tough. Teens have a definitive opinion about what they like and don't like, and their idea of fun isn't always a family vacation. Most teens do like amusement parks, however.
So how can you choose a park that's age-appropriate for everyone in your family, and ensure that your teen will love it as well?
The following are some of the best amusement parks for teens, and everyone else in your family as well.
SeaWorld San Antonio
SeaWorld combines thrill rides with animal shows and conservation information. SeaWorld San Antonio is one of the top attractions in Texas, and it's definitely worth a visit if you have the chance. There are more than 100 types of penguins who call the Penguin Encounter home, as well as beluga whales, killer whales, dolphins, and sea lions.
There are also adventure rides for thrill-seeking teens like the Great White, featuring a 360-degree loop that reaches speeds of almost 50 miles an hour. Other rides at SeaWorld San Antonio include the Steel Eel, which features a 15-story drop and Journey to Atlantis which is a water-based coaster.
Shows include Ocean Discovery, as well as a dolphin encounter.
Cedar Point
Cedar Point is located in Sandusky, Ohio, and the reason it's a great amusement park for teens is that it boasts around 17 roller coasters. The Top Thrill Dragster goes from 0 to 120 miles an hour in four seconds, and the Rougarou has no floor.
There's also an area called Challenge Park at Cedar Point, with plenty of heart-pounding options for your adventurous teens.
Cedar Point is also home to Valravn, which is the tallest and fastest dive coaster in the world.
Universal Studios Orlando
Universal Studios in Orlando is perhaps one of the best amusement parks not just for teens, but for everyone. Universal Studios features two main parks and a newly added waterpark, Volcano Bay.
Universal Islands of Adventure features Marvel Super Hero Island and attractions like Skull Island: Reign of Kong. The most popular attraction in Universal Islands of Adventure is the Hogsmede Village, which part of The Wizarding World of Harry Potter.
Universal Studios is the other park, and there are a lot of not only thrill rides but also virtual reality-style rides.
Don't miss Universal CityWalk if you're traveling with teens too. CityWalk features restaurants, live music, and entertainment.
Busch Gardens Tampa Bay
Busch Gardens Tampa Bay, Florida originally opened in 1959 and it now spans more than 330 acres. The park is divided into regions themed after places in Africa, including Egypt, Congo, and Morocco.
Busch Gardens Tampa Bay is around 70 miles from Disney World, and Sheikra is the tallest roller coaster currently open at the park, with a peak of 200 feet. There are eight roller coasters total including Cheetah Hunt, Cobra's Course, and the inverted coaster Montu. There's also the Scorpion, with 360-degree loops, and the Kumba which boasts seven inversions.
Other thrill rides at Busch Gardens Tampa Bay include the Congo River Ride and Falcon's Fury which features a 335-foot drop. When you're plunging, you're facing the ground.
Six Flags Magic Mountain
Six Flags Magic Mountain has one of the biggest collections of thrilling adventure rides in the world. It doesn't have a theme like most other parks, but it has some of the tallest and fastest coasters of anywhere else. There is an older demographic at this park, and you'll see primarily visitors who are in their teens up to their mid-20s.
Magic Mountain offers something called a Magic Mountain Flash Pass, which is similar to the FastPass at Disney World and Disneyland. With the FlashPass you can reserve times to go on the top rides and save time by not waiting in line.
There are different levels of Flash Passes available, including the Gold and Platinum.
Disney's the Animal Kingdom
Finally, there are some Disney World parks not necessarily geared toward teens—for example, The Magic Kingdom. Disney's Animal Kingdom is good for an older demographic, however.
Disney's Animal Kingdom features the Avatar Flight of Passage, which is relatively new and some say one of the best rides of its type. It's often described as the best thing to do at Disney World altogether.
There's also Expedition Everest, which is a thrilling roller coaster.
The Kilimanjaro Safaris are another reason teen might enjoy this park. You take a ride through recreated African landscapes with a guide and real animal sightings. The ride is unique every time and worth a visit to the Animal Kingdom on its own. We do recommend if you are going to head to Disney World that you visit Disney during less crowded times with the help of a Disney World Crowd Calendar.