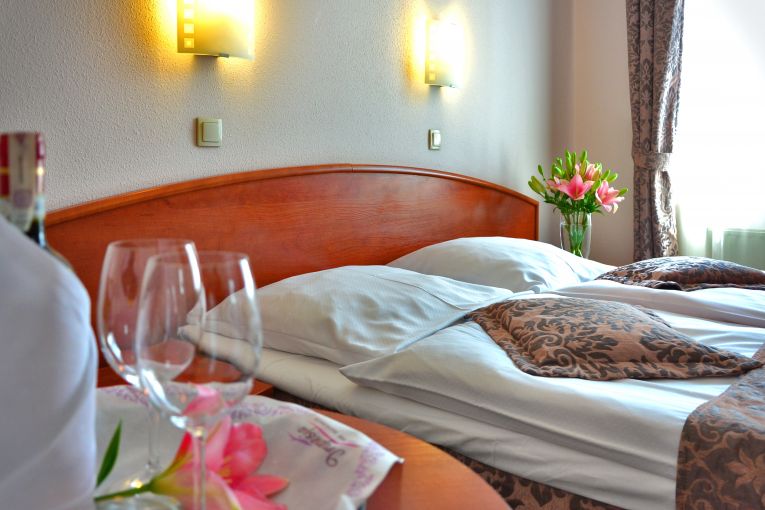 THINGS YOU SHOULD CONSIDER WHILE BOOKING A HOTEL ROOM FOR YOUR VACATION
Vacations bring comfort, and they allow us to recollect our energies and freshen up to face our challenges with a renewed resolve and determination. Taking some time off essentially means that we travel to a remote and secluded location, isolate ourselves from the rest of the world and make the most of our time cherishing the livable moments.
For all of this to happen smoothly, we need to choose our place of stay rather carefully. It should offer a clean environment, a convincingly comfy interior, and a cooperative staff. In short, your hotel is of paramount importance, and you should pick one that offers all of the critical facilities.
Choose the Location Carefully
Location is the most critical of things to consider when booking your hotel room. Your hotel must be close to the city, with facilities such as a bus or train station and highway. If it is not located at ideal proximity from these facilities, then it at least should not be situated close to a pub, a gambling den and so on.
Get the Basic Amenities
While choosing the right place can be tricky, you can discover a hotel by visiting a few of them. With proper research and some strong recommendations, you can find a good hotel sooner than you think. But before you make that final booking, here is what you must consider.
Basic amenities can sometimes be overlooked, so it is important to pay special attention to the hotel's brochure and descriptions. These amenities do not just include running water or hygiene, but also free breakfast. While it may seem something small, complimentary add-ons can help you with your travelling budget. A good idea in this regard is to look for a hotel that is linked to a renowned catering company because that will ensure that you will be relishing scrumptious food during your stay. Do not forget to choose a place for your stay that offers a scenic view from the window. Even after years of your trip, you may want to think about the cool breeze and soothing environment that you enjoyed while looking outside the window of your hotel room.
Always Read the Reviews
While it may sometimes seem a tired and tested method, it never hurts to read some online reviews. It is important to read these because they are directly from the users and reflect on their first-hand experiences. These can help shape your decision to book the right hotel room. For instance, it does not require a tall building or a coveted room for the staff to be courteous. Similarly, it takes just a little bit of attention from the staffers to maintain good hygienic standards in and around the room. So, you may prefer the hotels that have generated good reviews concerning these aspects.
Avail Free Car Park
Parking can become a major hassle and a cause of nuisance, especially if you are travelling from far or have your family along. Therefore, hotels that provide adequate parking and have good management to cater to this issue should be your priority. Several hotels also offer to provide free parking, but be aware that high profile hotels may often be charging for not just the parking, but also the valet. It might not seem like a great deal if you look at the individual charges. However, when you calculate all of these, you will feel like inexpensive parking affects your bill significantly, and you do not want to be stressed out. After all, you are signing up for a room to relax, not for being burdened.
Make a Pricing Estimate
Needless to say, you must have a budget at hand before you agree to sign a paper. In the case of hotels too, you have to be precise about the available funds and the place that you want to opt for. A smart way to deal with the budgeting is jotting down the costs of the things that would want during your trip. Then, research to find out which of the hotels are providing these facilities. Now, narrow down your list, choosing the best ones and make your final decision based on the aforementioned aspects.
Seek Some Valuable Discounts
Many of us lay a lot of emphasis on avoiding hidden and exorbitant charges, but we may seldom look for extra discounts. Be sure to not leave anything on the table, and make the most of your travelling investment. An excellent way to get discounts is to sign up for a rewards program with any of the good hotels. If you are a frequent traveller, this is bound to benefit you in the longer run. When doing so, look for the ones that offer a transparent point generation system, and allow you to redeem the same conveniently.
Make the Booking
It is not over yet; you have to pay attention to the booking details too. Before you ink the agreement, make sure that you opted for all the necessary facilities. Make sure to check the current parking situation in your hotel. Moreover, making your booking through certain apps and websites will get you extra discounts, so do not overlook this part! Needless to say, do not fall for any website that offers incredibly cheap rates as these might be part of a scam or fraud. Getting some referrals to know more about booking discounts also is not a bad idea.
Last Few Words
Vacations help you bring the much-needed change in your life and reenergize you by all means. The company of your loved ones at an exotic location is all that you need to shed all the stress and worries. If you want to make your experience smooth and memorable, you must seek the best services available at your desired location. Only then you will be able to make the most of your travelling experience. So, what are you waiting for, make your plans, pack your bags and book your air ticket!