Dangerous Camping Destinations Around The World
Camping is always a fun activity. Whether you're going with your family or friends there's always something to look forward to when on a camping trip. For many, it's more than just recreation or a hobby. It's their form of exercise – both physical and mental.
Going on a camp, through hiking, is one of the best ways to calm a person's mind. It's a welcome escape from the fast city life that most live. When you go out camping, you're exposed to nothing else but nature's glory. But, it's not always going to be this peaceful and happy when you're in the wrong camping destination.
In general, camping is a fun and safe activity. Though, there are times that it becomes dangerous simply because of the location of the campsite itself. Thus, to keep on top of your safety, it's also important to be well versed with the right camping tools to use. Click here to learn more about the proper camping tools, particularly to survive dangerous sites.
For the adventure-seekers, however, these dangerous campsites are exciting. Here are some of these camping destinations:
1. Cliff Hangers in Yosemite National Park, California, USA
As its name suggests, you're going to be hanging on a cliff. This is one of the most thrilling excitements that you can ever experience. However, if your daredevil instincts are pushing you to try this out, it's imperative to take note of this: at least two to ten people die here from falling or from a heart attack.
Is it going to be worth it? Certainly not. But, it does consistently make it on the list of the most dangerous camping destinations in the world.
2. Lake Mead National Recreation Area, Nevada, USA
If you're up for camping by the lake, this is for you. Lake Mead National Park is a human-made reservoir. But, deaths have not been impossible.
Common causes are drowning, disappearances due to getting lost, recklessness, and even drunkenness. If you're sure you won't fall into any of these categories, then you're good to go. The views are spectacular, by the way.
2. Tree Camping in Bavaria, Germany
If you're thinking of ordinary tree camping, you're still simply camping. However, in Bavaria, Germany, they take tree camping up to the next level.
You're going to end up sleeping in a tent that's hung on the branches of trees. This extreme campsite is found in Pfronten, in the adventure mountain resort of Waldseilgarten.
The tent you'll be sleeping in is shaped like a hammock. There's nothing else supporting the suspension of the hammock tent. If the mountain resort was an adventure, all the more is the process of getting inside your tent. The only way in and out is through climbing a rope.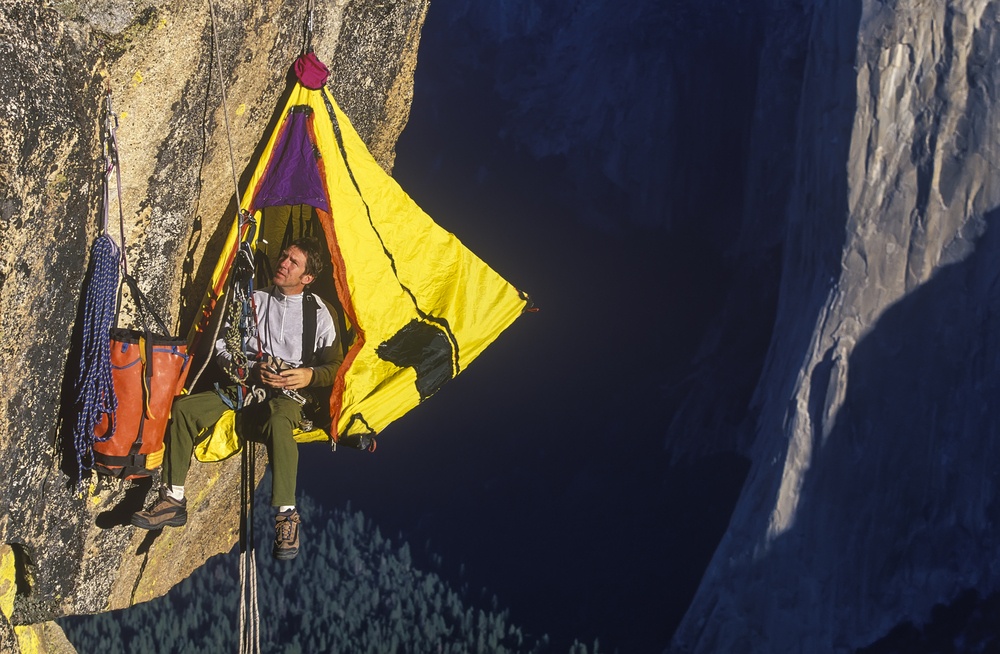 4. Cliff Tent, Waldseilgarten, Hollschluct, Germany
Similar to the cliff hangers at the Yosemite, there are also cliff tents in Germany. These are tents that are literally hanging on a cliff. The main bonus is the view that you'll get to enjoy.
But, mind you, sleeping won't be comfortable. Each tent can comfortably (and safely) accommodate two people. But, you'd have to learn to keep an equal balance between both of you. In essence, that means the least possible movement.
5. Antarctica
Generally, campsites in Antarctica are safe as long as you're prepared for the extreme cold. If you aren't, that's when the dangers start to kick in – freezing temperatures.
Camping in Antarctica has stringent rules, such as:
Sleeping in warm sleeping bags and bivy sacs
No using of the toilet when camping
No food and drinks on land
6. Laojun Mountain Trail Campsite, China
The Laojun Mountain Trail campsite is like a one-way road to danger. The trail itself is two miles long, outside of Luoyang City. The path is only six-feet wide, and it's nestled in the 3,300-feet point of the mountain.
While you're at this trail, not only do you experience China's rural and natural life at its best, your outdoor camping and survival skills are also put to the test.
7. Monte Piana, Italian Alps
Is it a dream of yours to literally hang from a mountain? At Monte Piana in the Italian Alps, this is something that you can do.
Extreme athletes and even wire walkers venture out to the Italian Alps for this one-of-a-kind and once-in-a-lifetime experience. What's in exchange for all this hardship? Breathtaking views, as always.
Conclusion
Campers and hikers alike have their personal choices as to the destinations that they'd like to trek. While some prefer to play it safe, there are also those looking for a daring adventure. This is going to be a worthwhile adventure in their life when they can proudly say that they've conquered some of the world's most dangerous camping sites.
These are only a few, but they're great for you to visit. Now, it's time to get planning.