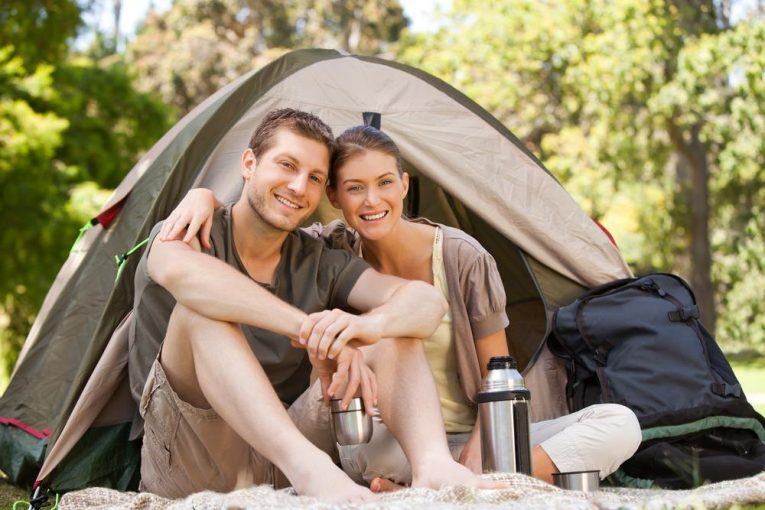 All You Need to Know About Camping for Couple
Do you love camping outdoors and the wilderness, but you also adore your partner? So, why not join these two together, and voila, you will get twice fun and pleasure! You do not need to panic if your romantic plans for your camping trip may turn into a relationship survival test. Of course, you may experience inclement weather conditions, getting lost in the wild, getting chilly at night, having squabbles, and getting hungry.
More...
But, if you want to have an excellent time together in the great outdoors, you have to follow these basic guidelines for camping with a partner. Or, you may need to take on some adventures like fishing and hiking. And why not consider bringing horny goat weed to spice up your camping together? These things will make sure that this isn't your last camping together.
All You Need to Know About Camping for Couple
Highlights You Need to Consider About Camping for Couples:​
Here's a list of factors to take note when you camp with your significant other:
Communicate With Your Partner​
It is crucial that you discuss what you want to experience on your trip outdoors. Ask yourself if you want to go in a remote area without any facilities and go off-the-grid? Or maybe you want a more comfortable trip at a camping site with kitchens, swimming pools, electricity, and shops? If you do not communicate before your camping adventure, you could end up arguing. You may even leave behind essential things for your camping trip.
Pack all the Right Camping Gear​
There's nothing horrible that going on your camping trip unprepared. So, it is worth your effort and time to pack all of your gear accordingly. Also, you should consider buying a tent and a sleeping bag that can fit both of you. The worst case scenario is getting cold in your tent. So, make sure you got extra sleeping bags that can regulate the temperature in your bodies.
Another thing to do is to ensure that you have a sleeping pad that provides insulation. If you want, you can also go for a deluxe. We suggest that you should purchase a sleeping system for a couple that already has a bag and integrated sleeping pads for the both of you. If you are not sure what gear to bring, you should have a planner that has a checklist. Plus, invest in the useful items that will sustain your next camping trip.
You have to remember that camping as a couple will enable you to reconnect and to de-stress with your partner. There is nothing more fulfilling than spending some time with your significant other outdoor.
​Select the Right Location for Your Camping Trip as a Couple
The first step you have to consider when taking a romantic and enjoyable camping trip is to go to the right place. So, you have to do your research beforehand to see if your camping site has a scenic view that could make the both of you fall in love.
Having a beautiful backdrop can make your trip feel more romantic the moment you arrive there. You may choose a camping area that has hills with a lake nearby. Nothing beats waking up next to your partner in an incredible forest or beautiful mountains.
But, there may not be great views available all of the time. However, you should still pick the most decent-looking camping site. Do not choose an area with nearby dump sites and factories that may kill the romantic vibe.
Set Up Your Camp​
Have your partner assemble the interior of the tent while you set up the exterior. It will prevent unnecessary things to happen when it comes to setting up your tent.
It is vital that you are both contributing when you assemble your camp. When your partner gets stuck making all of the efforts, it will surely spark arguments later on. So, divide the task before you begin. Once you pop up your tent, either one of you should take charge of the inside and the outside of the tent.
When your partner loves to hammer things, then let him or her do this task. So, allow him or her to ensure that he or she pulls each piece of the tent fly tight. No other thing can destroy your sleep more than the overhead drips at night. If you are already tired because you do not have enough sleep, then it can ruin your camping.
Then, you have to take care of setting up the interior of the tent, including the sleeping bags, Thermarest, pillow cases, and additional clothing. An excellent tip here is to leave your toiletries, bug spray, and headlamps right next to the tent's door. So, you can get whatever you need when the surroundings get dark. In fact, the key factor here is just to enjoy your experience while camping together. The sooner you watch the sunset and open a bottle of wine, the sooner you will take pleasure in the great outdoors as a couple.
Make Sure to Limit the Use of Your Phones and Gadgets​
You should implement a no phone and device zone during your trip. When you get lost with your phone games and social media, then it will kill the bonding and the quality time. The primary purpose of your camping trip is to get closer to your special someone. So keep your phones and gadgets in storage or limit using them, and focus on each other's company. There are so many advantages that social media could bring to a couple's life. In fact, too much indulgence online can harm your health. So, you need to take a break from social media and games every once in a while.
Try on Different Activities Together​
When you get moving and do other things together while camping, it will allow you to bond and make memories that you can recall after the trip. It will bring back a nostalgic feeling that enables you to reconnect with each other. Moreover, it is an excellent time to try new hobbies together.
It is such a great thing to do because it helps you strengthen the trust you have with each other, especially when trying new things. If you are looking for fun activities as a couple, we will discuss that further. But, make sure that the activities you choose can be something fun for the both of you. Or else, you will end up fighting and ruin the whole romance while camping.
Try to Prepare Your Camping Meals as a Couple​
You may try setting up a picnic in your camping trip. You can cook a simple meal together using your portable stove. It is kind of incredible how cooking together can allow you to bond and be closer to one another. You may try giving each other some food while laughing and enjoying the beautiful view outdoors. You will end up in pure enjoyment and happiness by the end of the day. As simple as this, it will strengthen your relationship unlike no other.
But, before enjoying your picnic, you should make sure that you pack some plates, utensils, and cutlery. Bring something more durable than just plastic spoons and forks, as well as paper plates. So, make sure to have ceramic or enamel plates, steel utensils, and cutlery. Then, you can share a bottle of champagne or wine together.
How to Choose the Perfect Camping Location​
No single area will be ideal for everyone. However, you can search for a spot that's right for the two of you when you consider these key features:​
Area: In an isolated camping site, you can reconnect with your partner. So, you may look for a small and intimate campground that is quiet and uncrowded.
Scenery: Select a scenic area, near the mountains or the water. Also, pick a location with night views and romantic sunsets to impress your significant other.
Activities: The things you want to do as a couple should be close to your camping site. That way, you can spend some time exploring and discovering things. Choose campgrounds that have water access, trails, caverns, and caves.
What to Do When Camping as a Couple
Here is a list of activities you can do together to make your camping trip fun and dreamy:
Try Fishing With Your Partner​
When you are fond of waking up early, you can try to fish. But, of course, you should be familiar with core competencies and knowledge of fishing, including setting up the bait, catching the fish, and storing your catch. That way, you can work as a time hand in hand. An excellent thing to do is to start fishing early in the morning and watch the sunrise together. You can even snuggle in your little canoe.
Play Board Games and Cards​
You can pack some board games and cards. Even if you are both techy, you can still enjoy old school games when you are together. Also, you can also interact with one another. Also, it is a better way to spend your camping trip tangled up in each other's arm while playing some actual games.
Consider Making a Campfire and Cook Together​
Campfires are an exciting addition to your camping adventure. Roasting some marshmallows and making smores are unique ways to make easy snacks with your significant other. Also, you may try roasting meat and put some veggies on it for a simple dinner. It will work out quite well when you have a partner who loves cooking. Also, you may try camping sandwiches, cereals, and other quick meals for your breakfast and snacks.
Watch Netflix and Chill With Your Partner​
If it is raining outside and you got nothing else to do, then try to develop your connection inside your tent. Why not watch your favorite films together? It will surely make you reminisce the moments you have together as a couple.
Snuggle​
You may not think of anything else other than getting romantic in the great outdoors. From watching the sunset to catching the shooting stars, these will set the romantic vibe for your camping trip. Plus, you can get more intimate and snuggle up. As mentioned beforehand, why not keep the fire burning as you try on exciting things inside your tent, right? That way, it will make your camping more exciting and memorable.
Consider Listening to Music You Both Enjoy​
You can bring with you a portable music player or speakers so that you can listen to your favorite music. Playing some music will set the romantic mood. It is energizing, fun, calming, and maybe quite cheesy.
7 Things That Ruin Relationships While Camping​
You should avoid these common relationship killers, so you won't end up quarreling in your tent:
Heading on a Tricky or Scary Hiking Trail​
When you allow your partner to take on a steep terrain, then you may petrify him or her.
Being a Perfectionist and Being Too Directive
When you treat your spouse like a small kid and correct everything she or he does, this is quite upsetting. So, do not be too strict to your partner. Instead, try to be more open and fun, so you can get along together, even when you are stressed out.
Allowing Your Goals to Take Over the Whole Trip
For instance, you took your partner on a three-day fishing adventure even if he or she hates it. So, do not try something that you do not love mutually.
Acting Like You Know Everything When You Do Not Have Any Idea
When you want to impress your significant other, do not go overboard. Instead, make sure that you know what you are doing before performing it.
Forgetting That You're With Your Special Someone
Sometimes, you are full of yourself that you forget that you are with your partner. But, you need to remember that even if you are just walking on a trail, you need to hold hands and communicate.
Conclusion​
Do campfire cuddling, stargazing, and picnics sound right for you and your partner? Why not head on a romantic camping adventure? You may have shared a few romantic dates, but nothing beats a fun and romantic camping trip. So, you need to follow the tricks and tips suggested above to have a camping vacation with your loved one. That way, you won't just enjoy nature, but you will also reconnect and both together.​